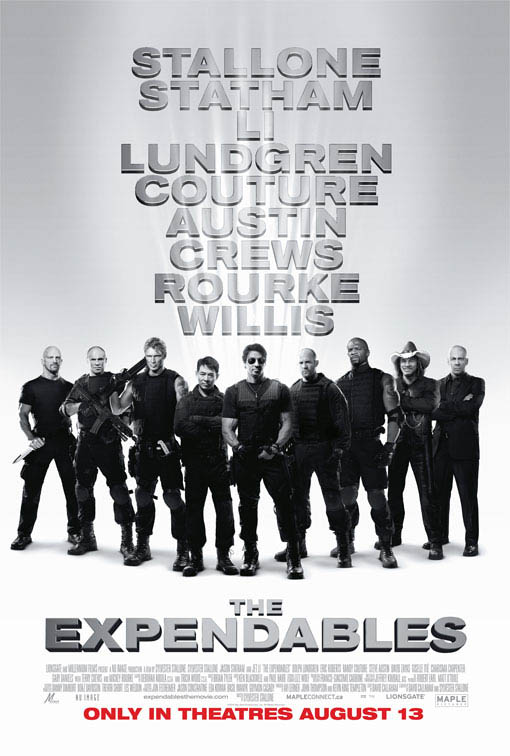 The Expendables just became the most amazing thing to ever grace this god-forsaken earth since the take-over of Noah's Ark! The film, written, directed and starring Sly Stallone, boasts Jason Statham, Jet Li, Dolph Lundgren, Micky Rourke, Arnold Schwarzenegger, Eric Roberts, Terry Crewes, Steve Austin and Randy Couture….Yea, I'll let you soak it in. Now add Bruce Willis. Check it out right the fuck now……!!!! (after the break >_>)
They are three legends of the silver screen. Separately, they've made dozens of films that have had a huge impact on the lives of moviegoers. Fans have been wanting to see them unite on screen for decades. Now, the trio are finally planning to make a movie together.

The "Die Hard" star confirmed to MTV News that he is leaving time open on his schedule to shoot a cameo for "The Expendables," the ultra-violent, star-studded action flick written/directed by and starring Sylvester Stallone. Sly is currently putting the finishing touches on the movie, which also stars Jason Statham, Jet Li and Mickey Rourke as mercenaries overthrowing a South American dictator. Willis said that the he will soon join Stallone and Arnold Schwarzenegger to shoot a very special scene for the flick.
This is my reaction to this particular piece of news.
And now I quietly go to bed and hopefully when I wake up it's April 23rd, 2010
Via MTV